Intelligent storytelling is an effective way of developing meaningful, long-lasting connections with customers, employees and other stakeholders. Storytelling makes your messages easier to grasp – but it takes skilled storytellers to bring complex, technical stories to life.
Why storytelling? 
Storytelling is the language our brains use to make sense of the world – but it's also a powerful marketing strategy to sell your product or service.
Advertising a brand by telling a story, when done well, captures the buyer's attention and provokes an emotional response that resonates in a way that people remember. It humanizes a brand, because in stories, people are the focus: their needs, desires, obstacles, or values. Stories can also appeal to your customer's value system.
When you tell a story, you're offering customers more than a message. You're sparking an idea in their imaginations via entertainment and education. If buyers feel your company isn't simply asking for them to buy a product, but instead attempting to identify with them and put their needs in focus, then buying your brand can even become an expression of their own identity. 
A powerful story…
Tells the company's story with great clarity and storytelling 'magic'
Motivates employees and makes them feel proud
Key messages are easily remembered
Addresses stakeholder hot buttons
Is believable
Is unique to the company
Arla Food Ingredients' story
"DELIVERING THE WONDERS OF WHEY"
"We want to be ONE Arla Foods Ingredients with very skilled, engaged and proud employees"
Henrik Andersen
CEO, Arla Foods Ingredients
From its humble beginnings as a waste by-product, the whey protein industry has come ahead in leaps and bounds, bringing health and nutrition benefits to the world with a constant flow of new products and applications.
Arla Foods Ingredients leads the whey protein industry around the globe – particularly in the quality of products and evidence-based benefits. But its CEO and management team needed help to re-energize and align everyone behind the company's vision, mission and strategy for the years to come.
"Delivering the Wonders of Whey" was developed in close partnership with representatives from across the company, and became the lighthouse story that quickly captured the minds and hearts of over 1,000 colleagues from many different locations and cultures.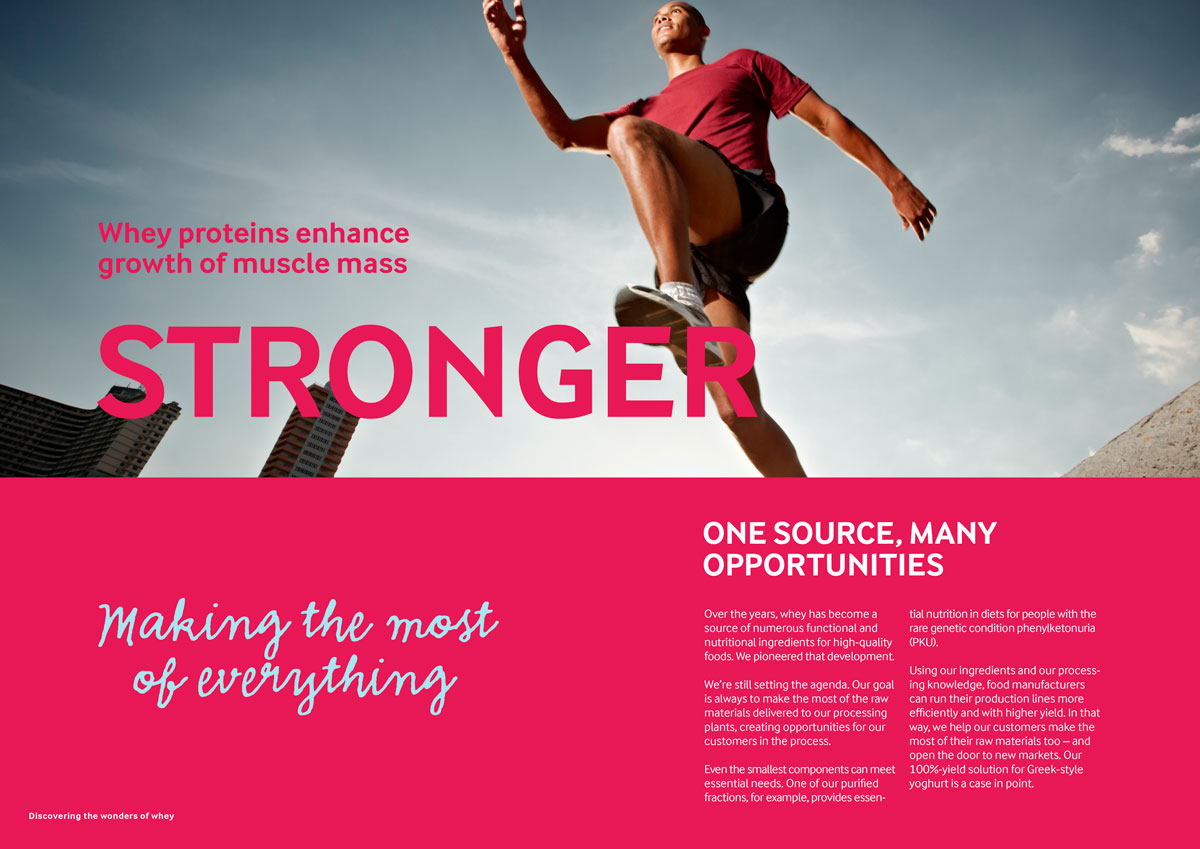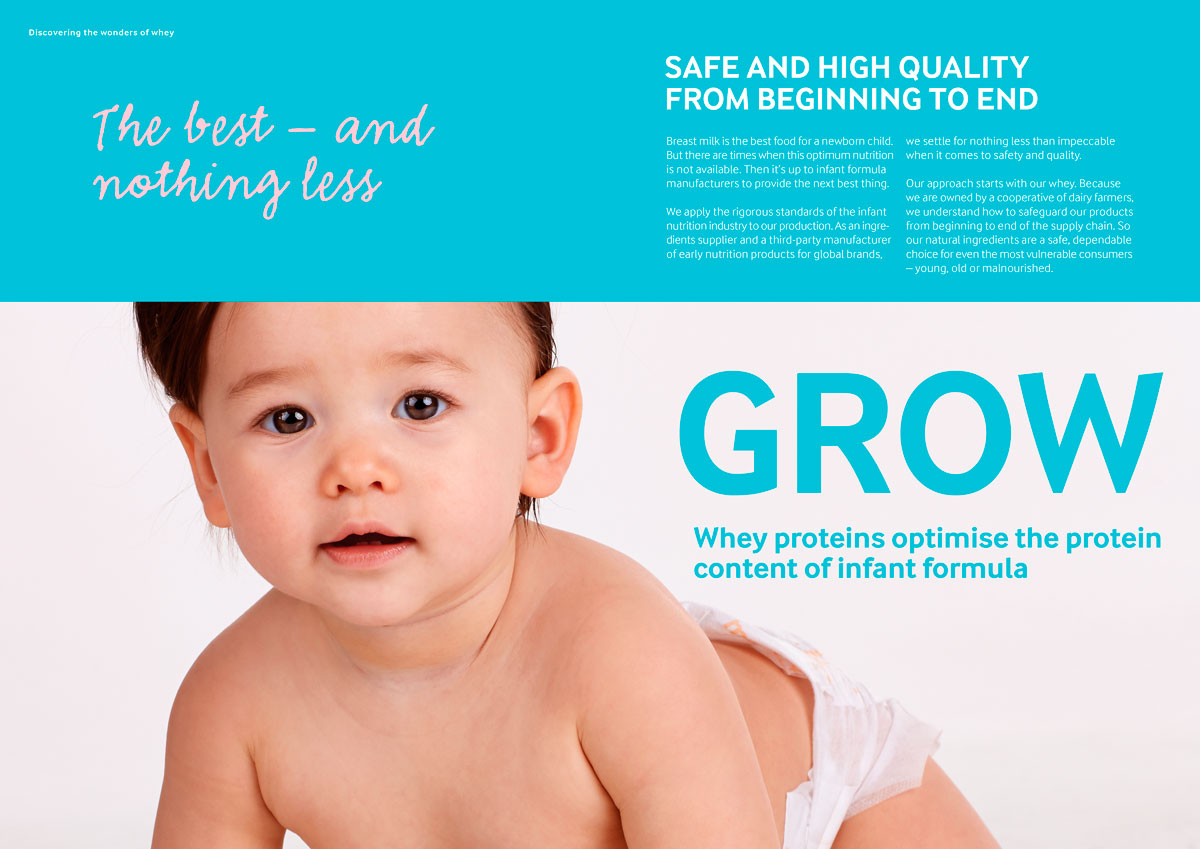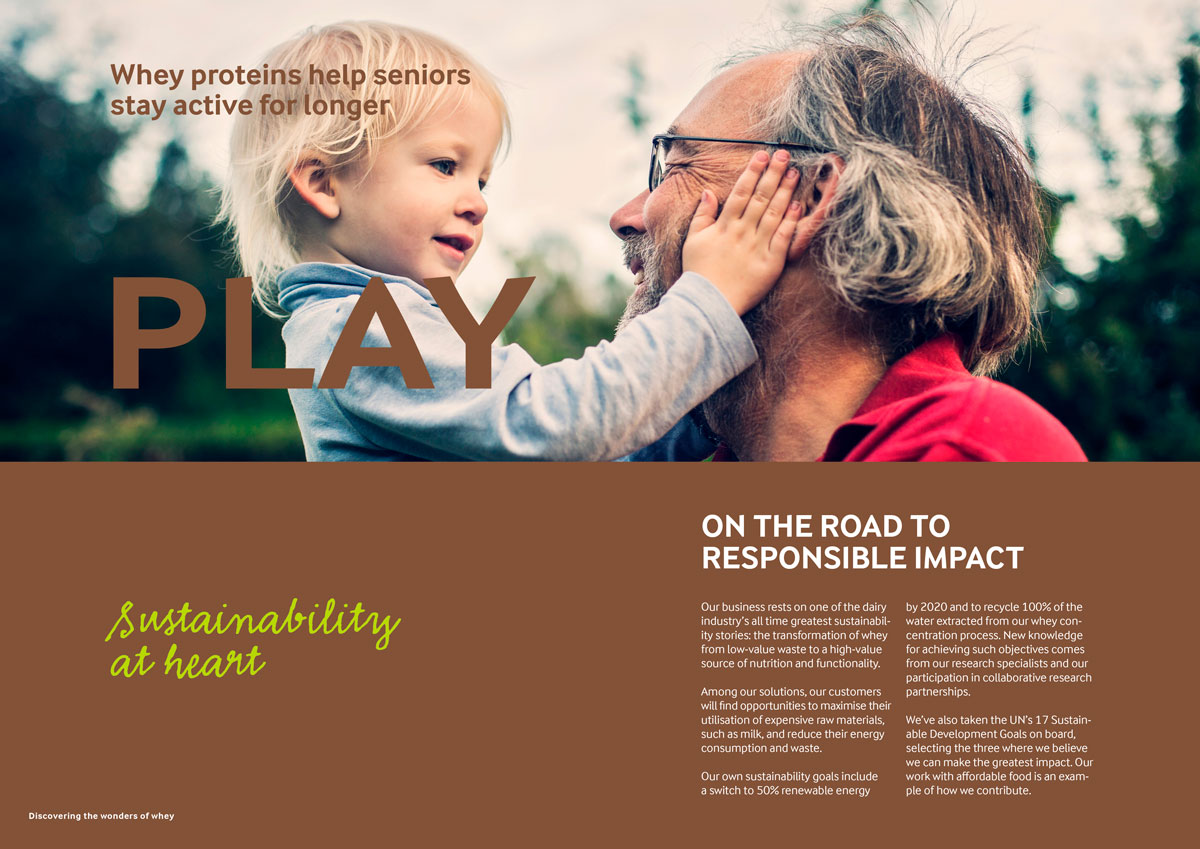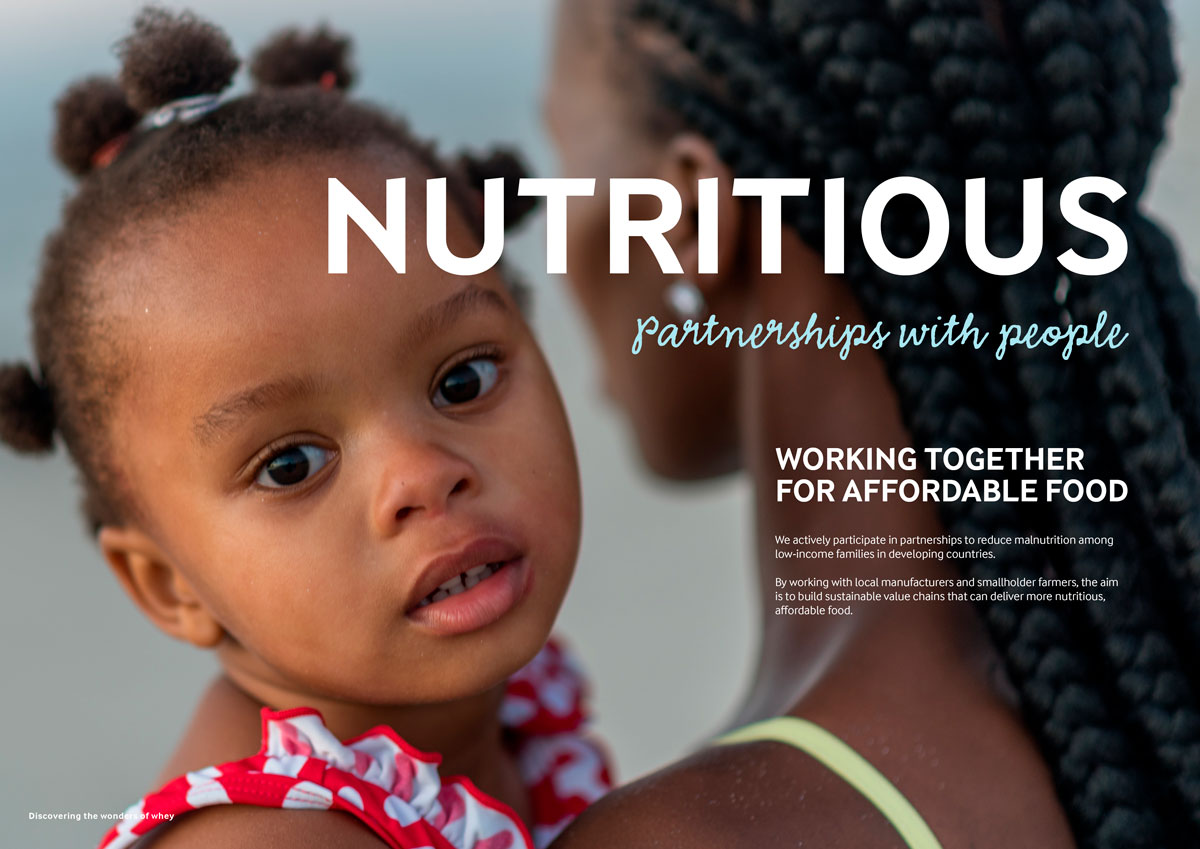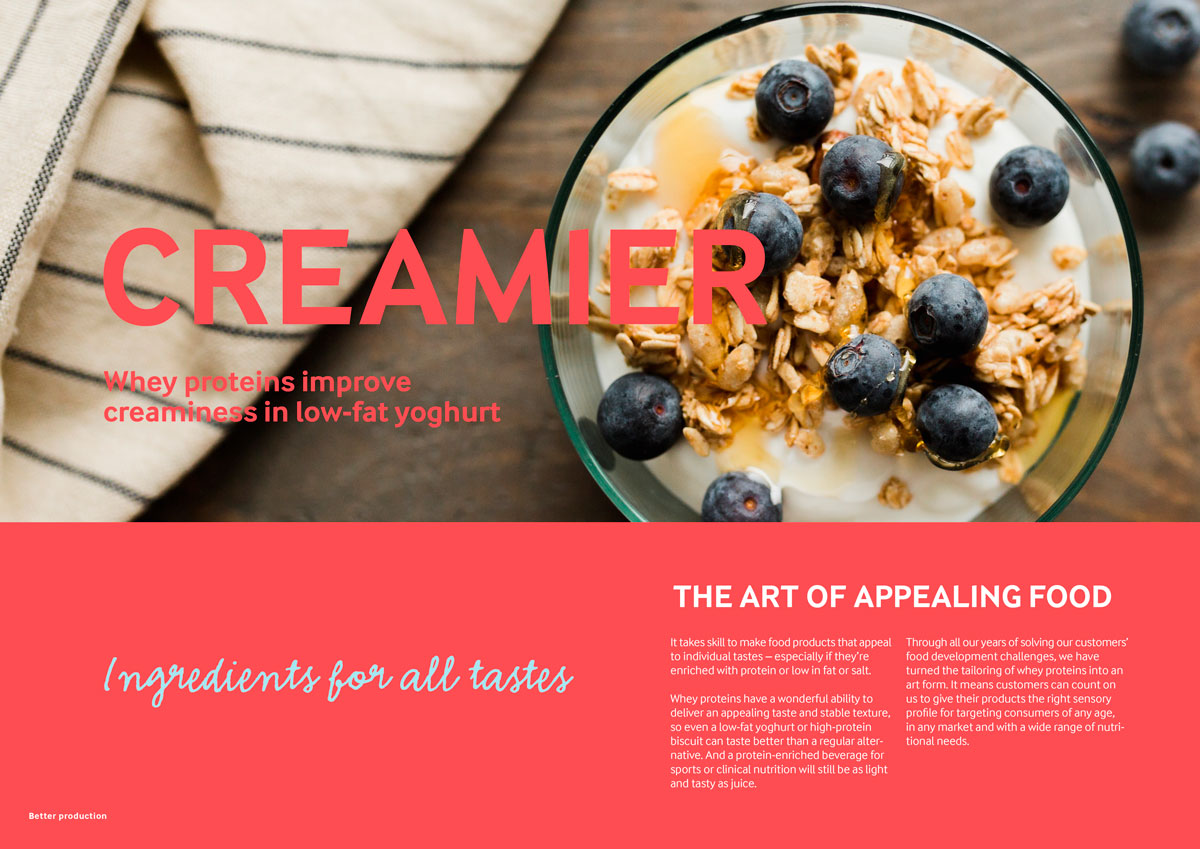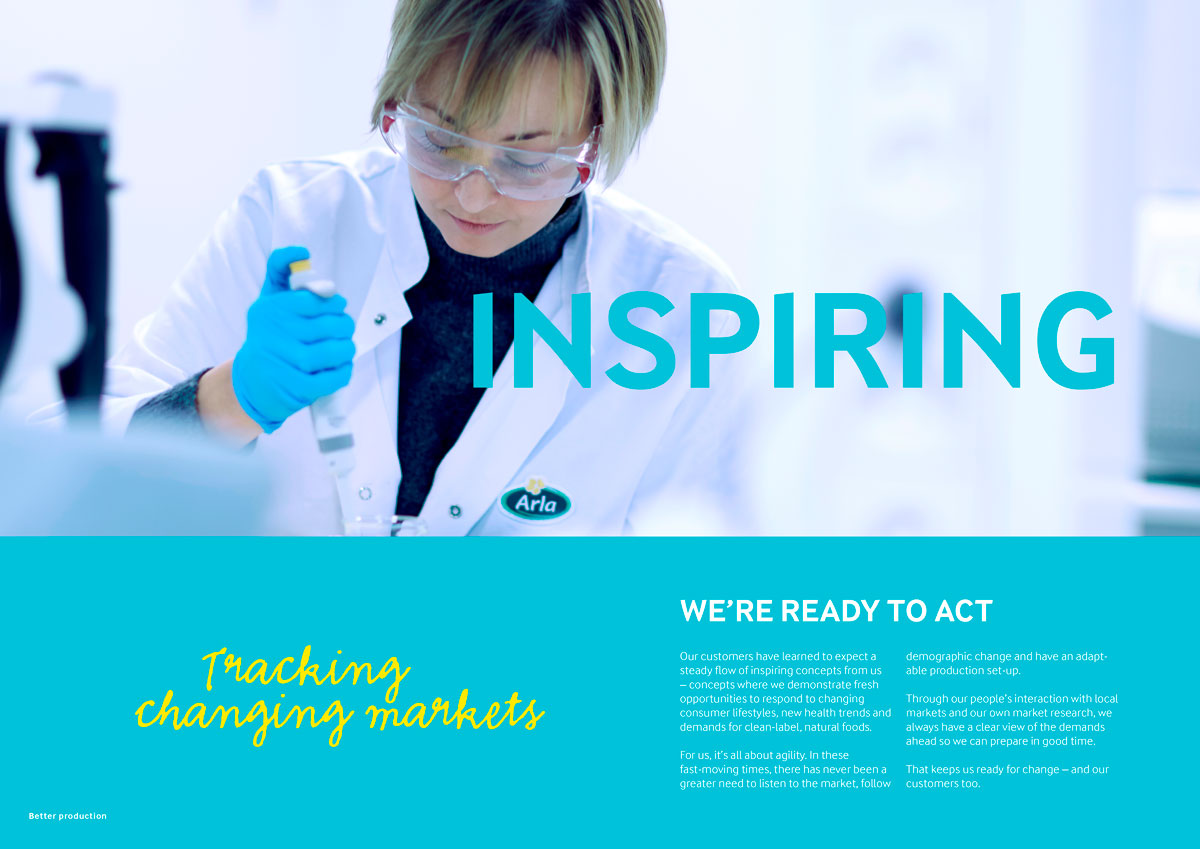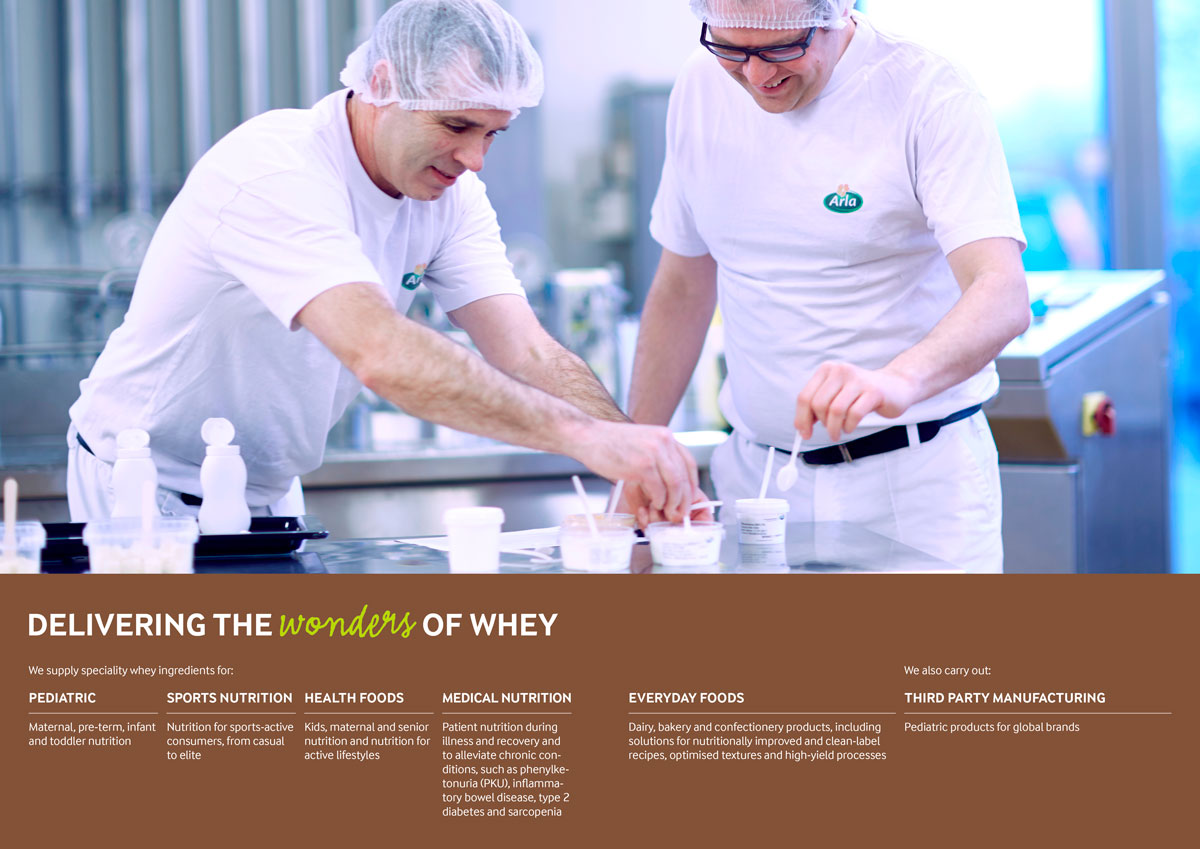 Storytelling and sustainability
According to recent studies, consumers and buyers are choosing to buy brands associated with a positive environmental or social impact. This behavior is only going to increase. So these days, companies are held to a higher standard than they used to be when it comes to sustainability.
Those with a positive, sustainability-supporting strategy are more trusted and have a more loyal following. Organizations can use sustainability initiatives, such as the UN Sustainable Development Goals, to emotionally attract and engage potential customers. 
But how can you make the most of your sustainability vision and initiatives to inspire customers and employees alike? With intelligent storytelling, of course!
The tough stuff – Science, technology, and industry
Don't let the name fool you. Just because "B2B marketing" refers to businesses marketing to other businesses, don't think it means that the companies themselves are the recipients. You are, in fact, still marketing to people. And people want content that is helpful, engaging, personable, and expressive.
Over 94% of B2B buyers conduct research online before purchasing. Thus, education weighs heavier than promotion in the B2B world. The issue: many B2B companies produce bland or highly technical content to "cater to businesses." These methods make brands appear uptight, outdated or too smart to be accessible. With intelligent storytelling, we help you transform complex content into digestible, human-centric stories that educate and entertain your target market.
Storytelling workshops
A workshop with an experienced, international B2B storyteller will enable you to:  
Think like a storyteller—stop convincing and start connecting
Develop your marketing staff's creative skills
Develop strategies to transform dry professional messages into emotionally engaging, credibility-enhancing experiences that inspire meaning, belief and action
Learn advertising agency secrets
Acquire and learn the tools of the trade
Build your team while they learn
Recent posts about storytelling
See some of our most recent comments related to storytelling on our blog, Integrated B2B.
HOW CAN WE HELP WITH YOUR STORYTELLING?